Programme
Deadline for submission of extended abstract is extended to 1 September 2017.
---
---
Here is the scientific conference programme for ICAM 2017. A document with an overview of presenters can be found here.
The length of presentations is 12 minutes and posters can be up to A0-portrait in size. The posters should hang up during the whole conference. An overview over the sessions is below.
There will be no registration on the Sunday but starting from 8 a.m. on Monday morning.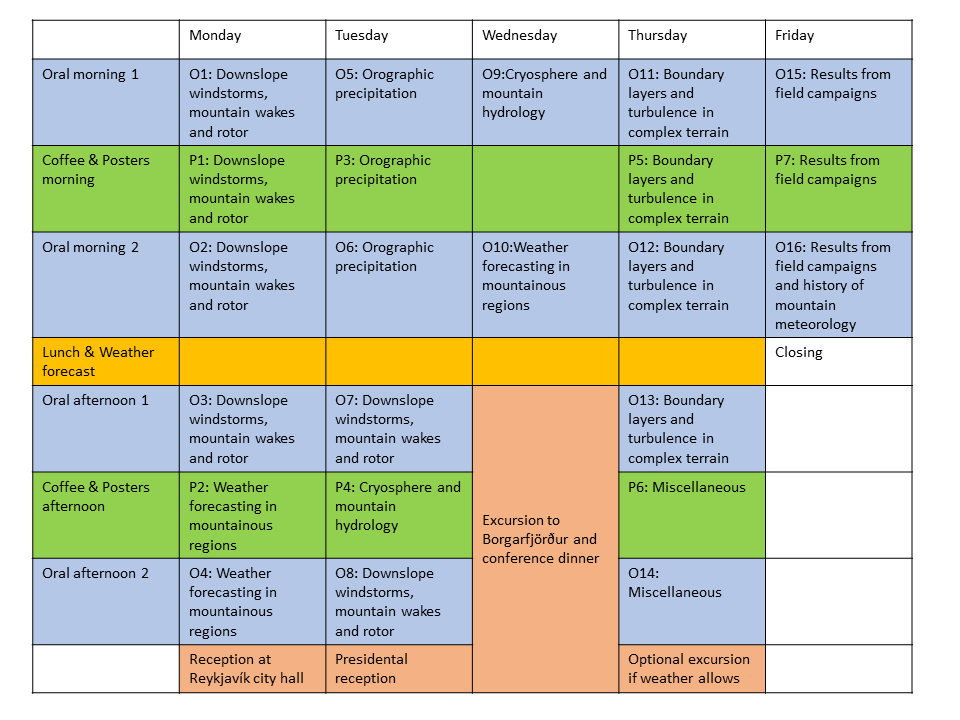 Extended abstracts from ICAM 2017 will be organized in a formal publication.  Deadline for submissions is 1 September 2017, and has been extended from 1 July 2017.  A template for the abstracts is available in Downloads.
Social programme
The social programme will include:
Saturday excursion
Saturday after the conference there will be an optional excursion to the south of Iceland where we will introduce you to some of our volcanoes and glaciers, natural hazards and their impact on Icelandic society. The plan is to go up on Mýrdalsjökull glacier on snowmobiles. Further information on the excursion can be found here. Below is a video from Arcanum glacier tours.

---
---